The Startup Package
Our startup package is designed to set you up correctly from the get-go and provide you with key legal documents which most startups need: a shareholders agreement, terms and conditions (or a software development agreement), and a trademark application.
The price is exclusive of GST, tax will be calculated during the checkout.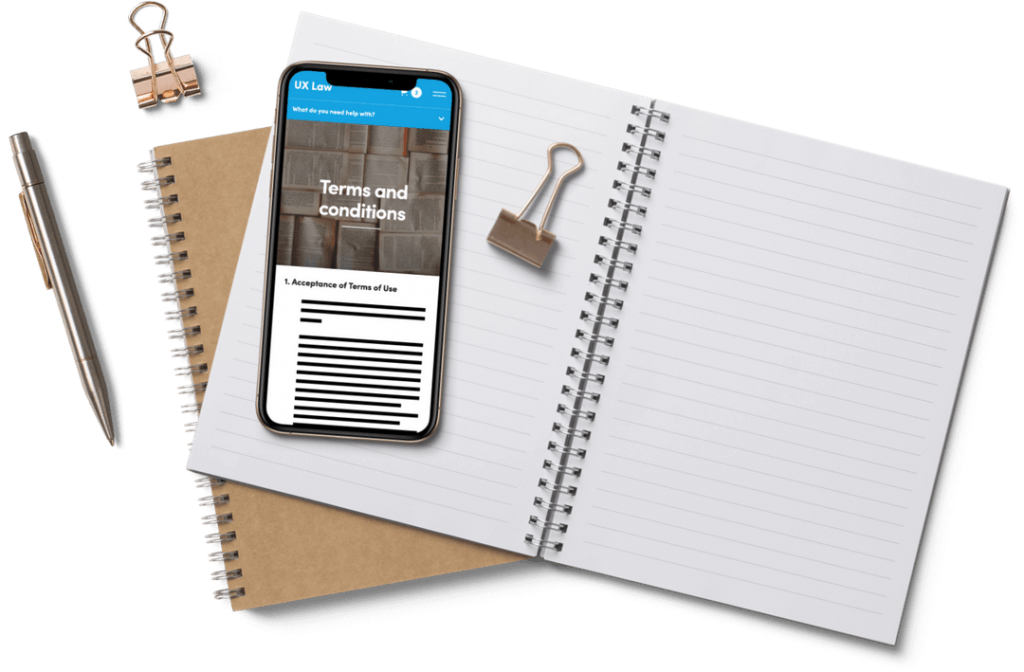 Protect yourself with bespoke legal documents
Don't risk your business with a DIY template, an auto generated legal document or an unsuitable law firm.
Our team of expert commercial lawyers will tailor bespoke legal documents to suit your unique needs and prioritise the commercial considerations for your business success.
What you get:
Unlimited contact us via phone or email*
Legal health check
Shareholders Agreement
Software development agreement OR Terms for online businesses and software
Trademark
A successful startup needs clean legals
Whether you're just starting your entrepreneurial journey, or are a seasoned founder, ensuring your business is legally protected is the key to your longevity. Operating without clean legals is simply irresponsible, especially for businesses that are brand and tech-oriented. However, obtaining adequate legal protections can be expensive and confusing, especially for new business owners on a tight budget, who may not know exactly what they need.
Let your business soar, hiccup-free
Business owners face a number of challenges and pitfalls when starting a new business. Business partnerships between founders may break down or personal circumstances may change, leading to internal difficulties for the management team. Dealing with customers or service providers can also be difficult, and result in customer complaints or delayed developments. Also, if adequate care is not taken to research and protect your brand, you may be faced with infringement claims or copy-cat businesses, leading to confusion in the market. These issues can be disastrous for a growing business, which may find itself wasting time and money dealing with problems that could have been solved by having the key documents in place.
You wear many hats as a founder… Leave this one to us
Our startup package is designed to set you up correctly from the get-go and provide you with ongoing, transparent lines of communication. We'll do a legal health check of your existing structure, agreements and protections, tidying it up to ensure it aligns with both your obligations and your goals. We'll also focus on protecting 3 main areas that in our experience are the base requirements for emerging businesses:
A Shareholders Agreement will protect the internal management of your company and minimise the risk of disputes between the founders
Pick between a development agreement or your terms of service to safeguard against external issues such as problems with a key service provider or customers
A trademark application should protect your brand and save you from a possible costly rebrand or dealing with similarly named competitors
Frequently asked questions
The simple answer is yes – you could register your company yourself through the Australian Government's Business Registration Service (BRS) or through a number of online providers if you wish. The true answer is that doing this is risky and not advised; even the most seasoned and experienced operators will often be unclear of the best structure required to suit their company's strategy moving ahead. Realistically, for all startups, it is absolute best-practice to seek legal advice to tailor your company set-up to your needs.
Looking for practical legal advice?
Tell us about your legal needs and we'll get back to you within 1 business day.
The simple way to buy legal protection
Enjoy fixed fees, discounted packages, and fast turnaround times.
Order a document or package
Order the individual legal documents you need or save money by upgrading to a bundled package.
Talk to us
We'll call you in the next 48 hours to confirm your details and needs.
Fast turnaround times
Our team of expert commercial lawyers will draft bespoke documents to suit your needs within 1 week.
Implement protection
Start using your new legal documents in your business to operate with protection and confidence.
Our client satisfaction guarantee
Built to empower startups and entrepreneurs, here is how we aim to set you up for success.
Expert commercial lawyers
Receive practical legal advice in uncomplicated English that prioritises the commercial considerations for your success.

Fast & responsive turnaround
Gain the speed advantage over your competition with our fast turnaround and responsive communication.

Fixed fee packages
Forget the 6 minute billables. Enjoy the transparency and affordability of our fixed legal fees, tailored to your needs.
Hear from our happy clients
We happily support startups and entrepreneurs in over 30+ industries all across Australia.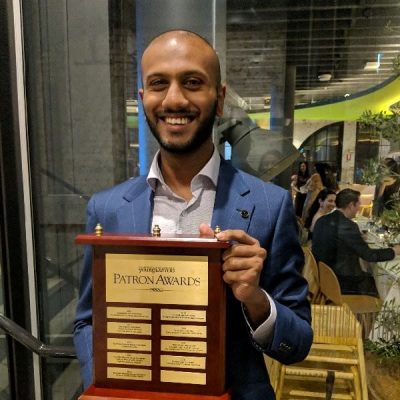 Software development agency
"Ideal for any startup business"

Doron from UX Law has helped my startup and my software development agency with matters such as shareholder agreements, terms and conditions, development agreements, employment issues, debt collection, IP advice and much, much more. Besides his obviously high quality advice, Doron's fast turnarounds, approachability and commercial understanding make him ideal for any startup business.

We helped with:

Contracts
Employing staff
Protecting IP
Setting up

Vaibhav Namburi

Director @ Five2One

@ Five2One
Protect yourself now or upgrade to a package and save
Unlimited contact us via phone or email*
Legal health check
Shareholders Agreement
Software development agreement OR Terms for online businesses and software
Trademark
Free consultation
Tailored legal package complete with all the legal documents you need to protect your business
Bundled package discounts
Transparent fixed fees
Fast turnaround times
Unlimited contact us via phone or email*
Legal health check
Trademark
IP assignment deed
NDA
Trusted by Australian Businesses