SAFE note
SAFE notes are a great way for founders to raise money. We can help you prepare a founder-friendly SAFE note and set you on the path to being funded.
The price is exclusive of GST, tax will be calculated during the checkout.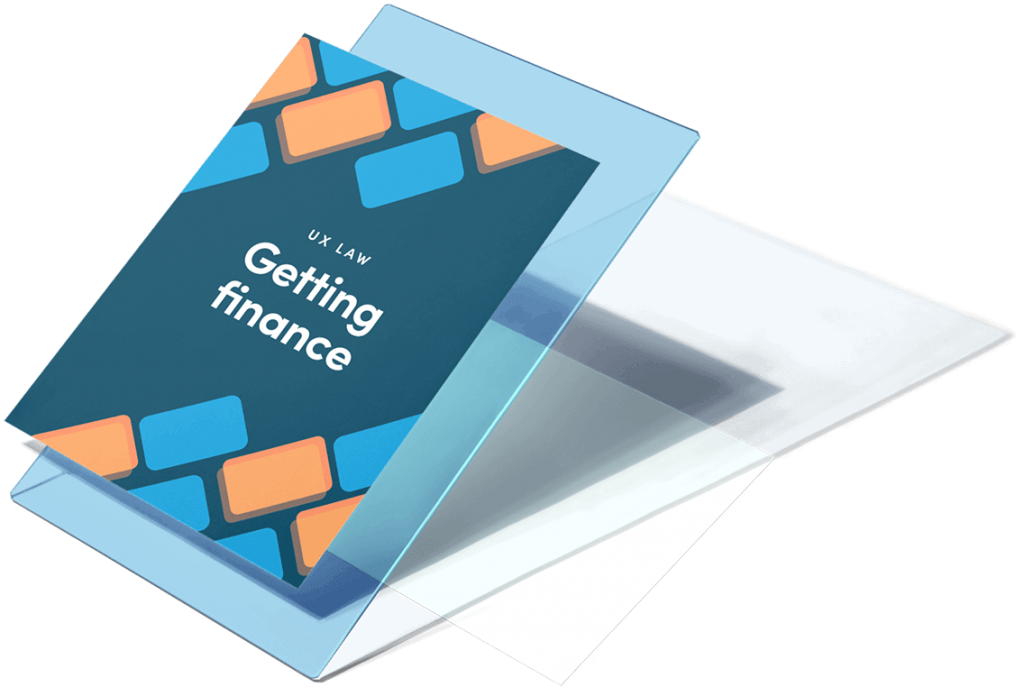 Protect yourself with bespoke legal documents
Don't risk your business with a DIY template, an auto generated legal document or an unsuitable law firm.
Our team of expert commercial lawyers will tailor bespoke legal documents to suit your unique needs and prioritise the commercial considerations for your business success.
What you get:
Free consultation
Done for you tailored legal documents to suit your needs
Initial drafting and review + one round of amendments
Practical legal advice
Fast turnaround times (5-7 days)
SAFE is the new instrument for raising money
You want to raise money, but you don't want to provide equity just yet because you have no way to value your company. You've thought about a convertible note, but you are worried about the possibility of having to pay back the loan amount and interest. This is where SAFE (Simple Agreement for Future Equity) comes in. You can think of SAFE as a convertible loan, without the debt aspect. Essentially, an investor will pay a company for the right to convert that cash into shares when a 'trigger event' happens (a typical trigger event is the closing of an equity round). As a founder, you may find SAFE to be the desirable, simple and less risky option for you, but you need to understand what the best-practice is when negotiating the arrangement. You should always remember the standard templates for SAFEs were prepared on behalf of investors, and not founders – as such, they are usually biased in favour of the investor.
You need to understand whether it's right for you
SAFEs carry benefits for both startups (who can delay their valuation) and for investors (who are rewarded with potentially discounted shares for investing early). For both parties, however, it is crucial that you understand the risks of pursuing this path and protect yourself as much as possible. Although SAFE has fewer terms than convertible notes, you must clearly define the ones that matter (terms, discount and exit event mechanisms), otherwise you leave yourself unaware of your obligations, your business targets, and the financial risk. Without understanding and establishing terms to be clear-cut, you may get bogged down by costly disputes internally and externally, halting your company's growth (and your chances of raising again).
We assess your circumstances and make recommendations
UX Law are experts in all ways companies can attain finance. We can provide you with strategic legal guidance, creating and tailoring a SAFE note to achieve your financing needs. Every company and investor is different, so we'll assess your circumstances, then draft and negotiate the key terms for you.
Frequently asked questions
Not to worry – this website only lists the most common services we provide. Feel free to contact us in order to see if we can help you out with something which isn't listed here.
Looking for practical legal advice?
Tell us about your legal needs and we'll get back to you within 1 business day.
The simple way to buy legal protection
Enjoy fixed fees, discounted packages, and fast turnaround times.
Order a document or package
Order the individual legal documents you need or save money by upgrading to a bundled package.
Talk to us
We'll call you in the next 48 hours to confirm your details and needs.
Fast turnaround times
Our team of expert commercial lawyers will draft bespoke documents to suit your needs within 1 week.
Implement protection
Start using your new legal documents in your business to operate with protection and confidence.
Our client satisfaction guarantee
Built to empower startups and entrepreneurs, here is how we aim to set you up for success.
Expert commercial lawyers
Receive practical legal advice in uncomplicated English that prioritises the commercial considerations for your success.

Fast & responsive turnaround
Gain the speed advantage over your competition with our fast turnaround and responsive communication.

Fixed fee packages
Forget the 6 minute billables. Enjoy the transparency and affordability of our fixed legal fees, tailored to your needs.
Hear from our happy clients
We happily support startups and entrepreneurs in over 30+ industries all across Australia.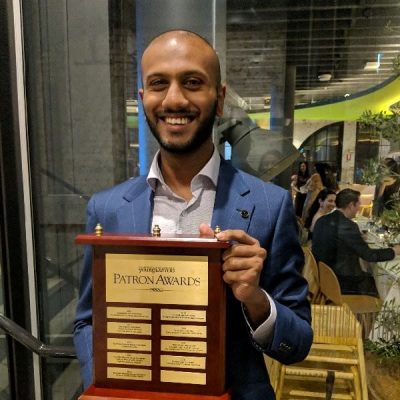 Software development agency
"Ideal for any startup business"

Doron from UX Law has helped my startup and my software development agency with matters such as shareholder agreements, terms and conditions, development agreements, employment issues, debt collection, IP advice and much, much more. Besides his obviously high quality advice, Doron's fast turnarounds, approachability and commercial understanding make him ideal for any startup business.

We helped with:

Contracts
Employing staff
Protecting IP
Setting up

Vaibhav Namburi

Director @ Five2One

@ Five2One
Protect yourself now or upgrade to a package and save
Unlimited contact us via phone or email*
Legal health check
Shareholders Agreement
Software development agreement OR Terms for online businesses and software
Trademark
Free consultation
Tailored legal package complete with all the legal documents you need to protect your business
Bundled package discounts
Transparent fixed fees
Fast turnaround times
Unlimited contact us via phone or email*
Legal health check
Trademark
IP assignment deed
NDA
Trusted by Australian Businesses