Shareholders agreement
We provide you with a tailored shareholders agreement which sets out all important processes and ground rules for your business.
The price is exclusive of GST, tax will be calculated during the checkout.
Protect yourself with bespoke legal documents
Don't risk your business with a DIY template, an auto generated legal document or an unsuitable law firm.
Our team of expert commercial lawyers will tailor bespoke legal documents to suit your unique needs and prioritise the commercial considerations for your business success.
What you get:
Free consultation
Done for you tailored legal documents to suit your needs
Initial drafting and review + one round of amendments
Practical legal advice
Fast turnaround times (5-7 days)
Shareholders agreements are complicated but necessary
A Shareholders Agreement is the "pre-nup" for your company. It is an agreement between all shareholders which governs how the company will be run and what the rights of each shareholder are. Most people underestimate how much potential there is for disputes with business partners, and how many issues may arise which they have never considered. If you fail to set out clear rules and processes in place for changes in circumstances,  decision-making and key events, you are running a huge risk for disputes to arise down the track. This is particularly important for a growing business which intends to bring future investment or partners down the line.
The future is uncertain, you need protections in place
Everyone likes to think that they get along fine with their business partners, but you never really know what the future holds – especially as the business grows. Companies can be derailed due to changes in circumstances, for example:
Shareholders have disagreements about running the business, bringing in partners or even closing the business
Shareholders lose motivation or are offered other opportunities and want to leave
Shareholders are not pulling their weight or there is a disagreement about roles
Personal circumstances such as family, health or accidents may impact a shareholder's attitude and desires
Without a comprehensive agreement in place, these issues can grind a business to a halt and stop it from functioning effectively.
Act confidently with a tailored agreement
We can provide you with a tailored shareholders agreement which sets out all of the processes and ground rules. Be sure that our agreements will consider important elements such as:
Director appointment powers and decision making
Minority shareholder protections
Vesting
Appropriate mechanisms for financing
Exits
Dealing with defaulting shareholders and disputes
We have experience working with different sized clients across a range of industries, so we know what recommendations to make and what to look out for.
Frequently asked questions
The simple answer is yes – you could register your company yourself through the Australian Government's Business Registration Service (BRS) or through a number of online providers if you wish. The true answer is that doing this is risky and not advised; even the most seasoned and experienced operators will often be unclear of the best structure required to suit their company's strategy moving ahead. Realistically, for all startups, it is absolute best-practice to seek legal advice to tailor your company set-up to your needs.
Looking for practical legal advice?
Tell us about your legal needs and we'll get back to you within 1 business day.
The simple way to buy legal protection
Enjoy fixed fees, discounted packages, and fast turnaround times.
Order a document or package
Order the individual legal documents you need or save money by upgrading to a bundled package.
Talk to us
We'll call you in the next 48 hours to confirm your details and needs.
Fast turnaround times
Our team of expert commercial lawyers will draft bespoke documents to suit your needs within 1 week.
Implement protection
Start using your new legal documents in your business to operate with protection and confidence.
Our client satisfaction guarantee
Built to empower startups and entrepreneurs, here is how we aim to set you up for success.
Expert commercial lawyers
Receive practical legal advice in uncomplicated English that prioritises the commercial considerations for your success.

Fast & responsive turnaround
Gain the speed advantage over your competition with our fast turnaround and responsive communication.

Fixed fee packages
Forget the 6 minute billables. Enjoy the transparency and affordability of our fixed legal fees, tailored to your needs.
Hear from our happy clients
We happily support startups and entrepreneurs in over 30+ industries all across Australia.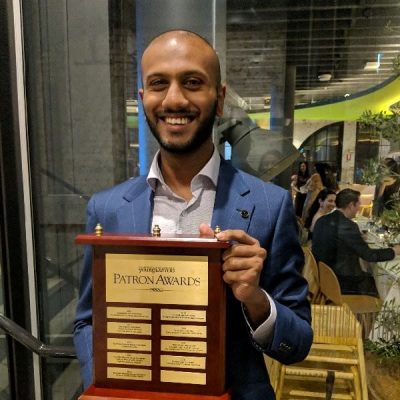 Software development agency
"Ideal for any startup business"

Doron from UX Law has helped my startup and my software development agency with matters such as shareholder agreements, terms and conditions, development agreements, employment issues, debt collection, IP advice and much, much more. Besides his obviously high quality advice, Doron's fast turnarounds, approachability and commercial understanding make him ideal for any startup business.

We helped with:

Contracts
Employing staff
Protecting IP
Setting up

Vaibhav Namburi

Director @ Five2One

@ Five2One
Protect yourself now or upgrade to a package and save
Unlimited contact us via phone or email*
Legal health check
Shareholders Agreement
Software development agreement OR Terms for online businesses and software
Trademark
Free consultation
Tailored legal package complete with all the legal documents you need to protect your business
Bundled package discounts
Transparent fixed fees
Fast turnaround times
Unlimited contact us via phone or email*
Legal health check
Trademark
IP assignment deed
NDA
Trusted by Australian Businesses