Exits
Are you selling or exiting your business? We are experts in preparing the right strategy, getting you paid and keeping you protected, so that you can move on with the financial freedom and peace of mind you deserve.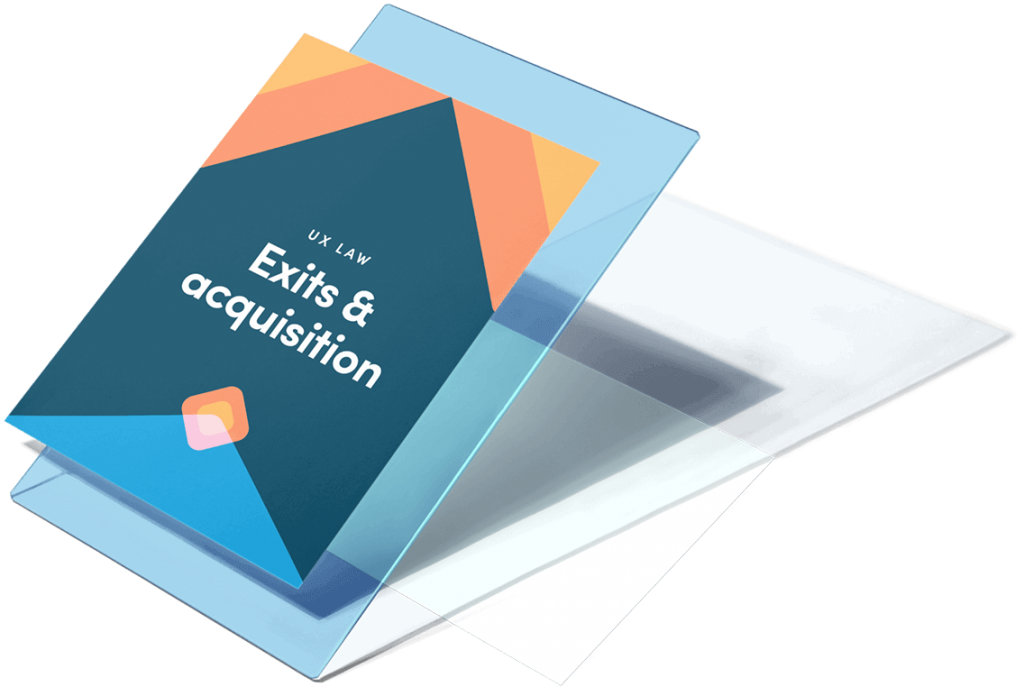 Exiting a business requires a strategy
Selling a business is always exciting, and (usually) stressful. As a founder or owner, there is a significant amount of behind-the-scenes work you need to prepare before commencing the process. When you begin, you need to hit the ground running with all relevant documents, namely term sheets, sale contract and any other related agreement. Above all, you need to be aware of what your exit goals are, and ensure that they are reflected when negotiating your terms.
Avoid your startup's dream turning into a nightmare
An exit strategy and the corresponding legal documents should be designed to protect you as the seller. Failure to clarify expectations and negotiate key clauses can not only bog you down, but also leave you with unreasonable risk. Long earn-out clauses, enormous and absolute warranty claims, and excessive claim caps can skew the deal heavily towards the buyer. This can leave you tied down (whether personally or financially), and feeling heavily obligated due to the looming financial risk.
You've earned it… Now let us help you make the most of it
It is no easy task to find a buyer for your business, and when you do; the way you go about it has enormous long-term implications for both your future, and the future of the business. Each exit is different, and turns towards the desires of the founders and buyers. UX Law are experts in preparing the right strategy based on the type of seller you are, the type of buyer you have found, how you want to exit and how you want to get paid. We'll steer you away from unreasonable warranty and claim clauses, so that you can move on with the financial freedom and peace of mind you deserve.
Frequently asked questions
UX Law offer practical legal advice in uncomplicated English that prioritises the commercial considerations for your success. You can schedule a free consultation, or purchase fixed-free advice directly from our website. Our expert commercial lawyers will get in touch, providing fast, responsive turn-around catered exactly to your needs.

Simply put, you need a qualified lawyer by your side. They will have the expertise to navigate, draft and amend all the relevant documents you need in place, and they'll align the M&A strategy with your goals. Without them, you may go unprotected from unreasonable financial risk, and can even risk the deal falling through.

M&As are a huge deal financially and operationally; you need to ensure you have the correct strategy and documents ready for when you negotiate the specifics.
Looking for practical legal advice?
Tell us about your legal needs and we'll get back to you within 1 business day.
The simple way to buy legal protection
Enjoy fixed fees, discounted packages, and fast turnaround times.
Order a document or package
Order the individual legal documents you need or save money by upgrading to a bundled package.
Talk to us
We'll call you in the next 48 hours to confirm your details and needs.
Fast turnaround times
Our team of expert commercial lawyers will draft bespoke documents to suit your needs within 1 week.
Implement protection
Start using your new legal documents in your business to operate with protection and confidence.
Our client satisfaction guarantee
Built to empower startups and entrepreneurs, here is how we aim to set you up for success.
Expert commercial lawyers
Receive practical legal advice in uncomplicated English that prioritises the commercial considerations for your success.

Fast & responsive turnaround
Gain the speed advantage over your competition with our fast turnaround and responsive communication.

Fixed fee packages
Forget the 6 minute billables. Enjoy the transparency and affordability of our fixed legal fees, tailored to your needs.
Hear from our happy clients
We happily support startups and entrepreneurs in over 30+ industries all across Australia.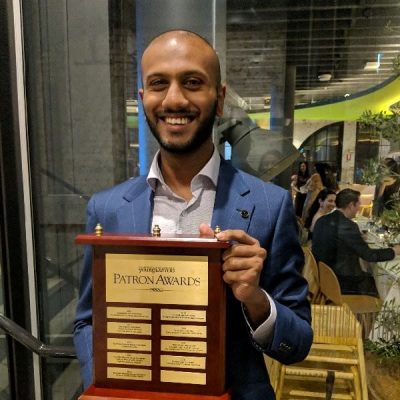 Software development agency
"Ideal for any startup business"

Doron from UX Law has helped my startup and my software development agency with matters such as shareholder agreements, terms and conditions, development agreements, employment issues, debt collection, IP advice and much, much more. Besides his obviously high quality advice, Doron's fast turnarounds, approachability and commercial understanding make him ideal for any startup business.

We helped with:

Contracts
Employing staff
Protecting IP
Setting up

Vaibhav Namburi

Director @ Five2One

@ Five2One
Protect yourself now or upgrade to a package and save
Unlimited contact us via phone or email*
Legal health check
Shareholders Agreement
Software development agreement OR Terms for online businesses and software
Trademark
Free consultation
Tailored legal package complete with all the legal documents you need to protect your business
Bundled package discounts
Transparent fixed fees
Fast turnaround times
Unlimited contact us via phone or email*
Legal health check
Trademark
IP assignment deed
NDA
Trusted by Australian Businesses