We're here to help
Contact us
Contact us
Have a question or message for us?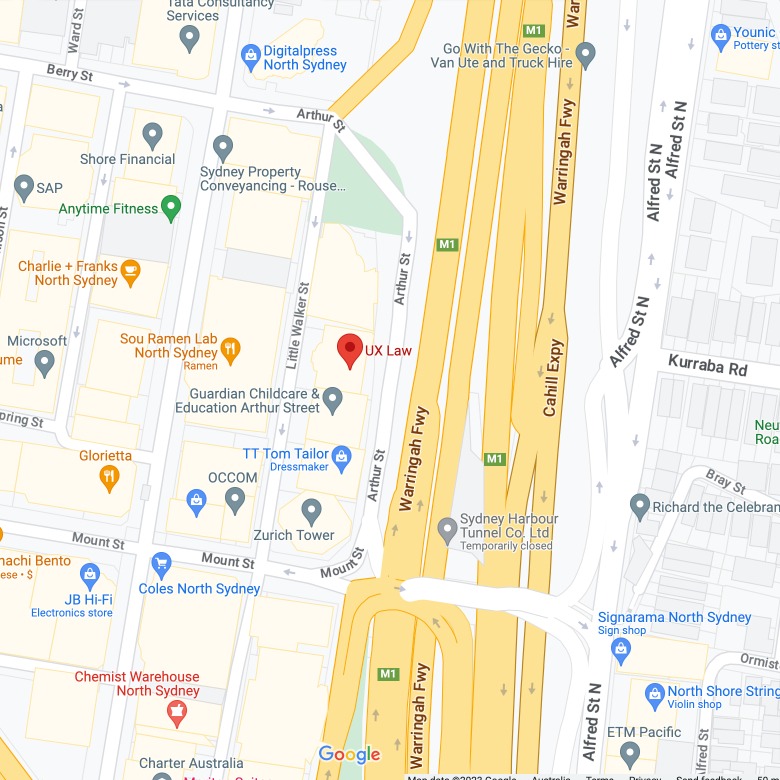 Location
Level 9, 140 Arthur Street
North Sydney NSW 2060
Australia
Phone
Email
Looking for practical legal advice?
Don't wait for the day you get sued or surpassed by competitors to find yourself a legal advisor. Talk to us today about your legal challenges to see how we can help you achieve commercial success in your business.