We're here to help
Contact us
Contact us
Have a question or message for us?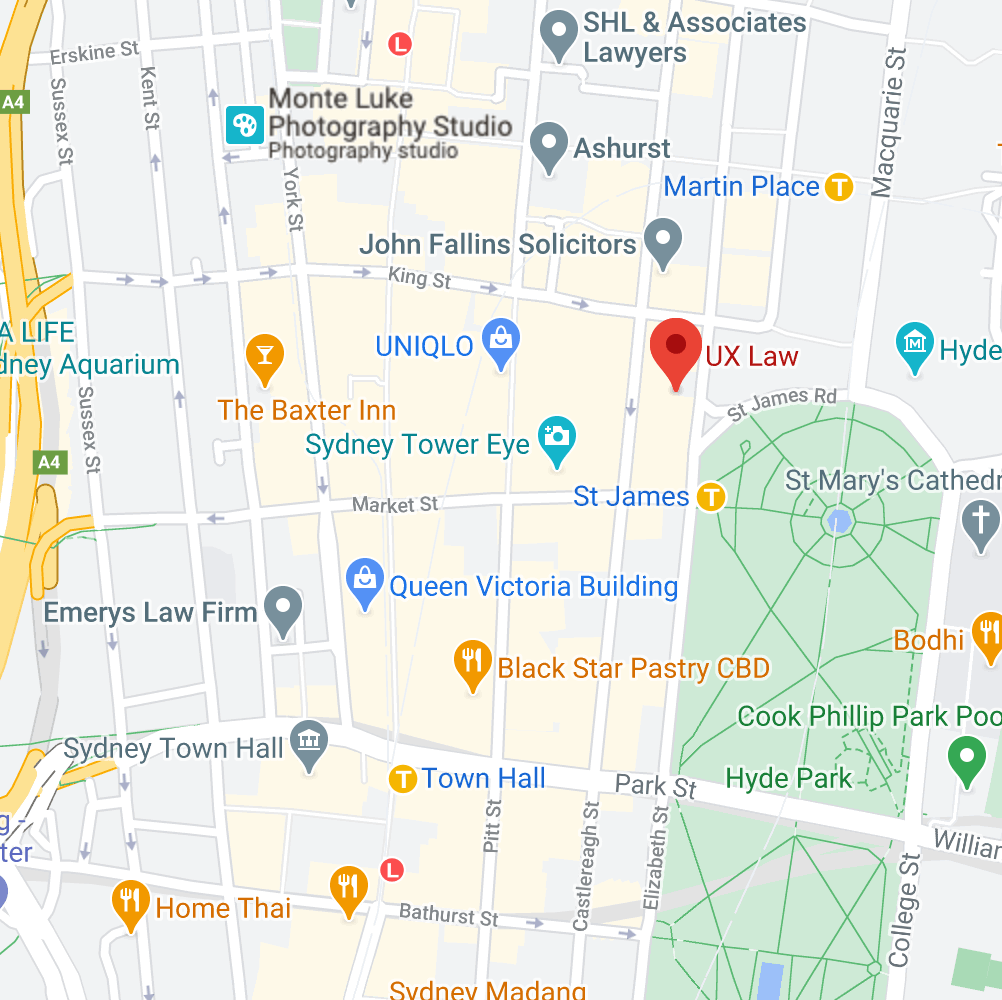 Location
Level 13/111 Elizabeth St,
Sydney NSW 2000
Australia
Phone
Email
Looking for practical legal advice?
Don't wait for the day you get sued or surpassed by competitors to find yourself a legal advisor. Talk to us today about your legal challenges to see how we can help you achieve commercial success in your business.