A startup's roadmap to trademarks, domain ownership, and IP protection
Starting a company is an involved process, and one of the most important steps is to protect your company's intellectual property (IP).
You can protect your business by protecting its IP. The success of your business lies in the value you create over the long term, and if you can't prove that your company owns all of its IP, you will have trouble seeking future investment and even in fending off competitors. For your startup to get serious about growth, it's crucial that the business outright owns (and protects) all its IP.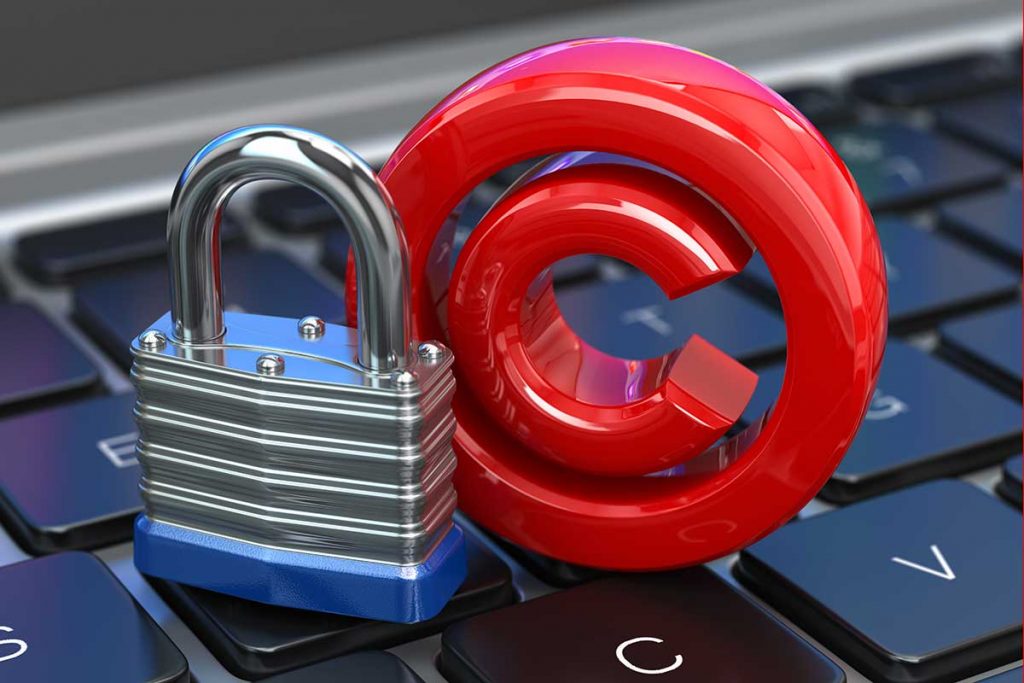 Today, we're going to look at doing this by using a registered trademark within Australia and internationally, identifying some potential pitfalls, and examining new domain registration rules which took effect in early 2021.
What all startups need to know about trademarks, IP protection, and domain names
One of the first steps in a startup – after settling on the perfect name – is securing the digital footprint of your business name. This usually covers setting up social media accounts to secure your preferred 'handle' on all platforms, and more importantly, registering your domain name. If you want to register a '.com.au' or '.net.au' domain, you will need to hold an Australian Business Number (ABN), which you can apply for regardless of whether you are a sole trader, a company, or another form of business.
Before you register your domain name, ensure that you have done some research. Find out if anyone else is using your preferred domain or a very similar domain, and if so, whether they have registered a trademark against it. You should perform a trademark search and also search existing business names through ASIC Connect. A general Google search is also helpful to give you an idea of unregistered competitors. If there's a conflict, this could end in legal issues down the line.
Once you've found and registered your domain, you should immediately protect this with a trademark of your own. A trademark protects the unique components of your business, such as your business name, product names, and logos. When considering the most suitable trademark, remember that approval is more likely if the name does not describe the product. Kleenex would have had trouble trademarking "nose tissues" or "disposable handkerchiefs", but instead they went for a unique name which (at the time) had no association with the product itself. After your due diligence is complete, you need to register it through IP Australia under at least one of the 45 classes of trademarks.
A lawyer can assist you in this process. Australia's complex and technical trademark system can leave you open to error, and the last thing you want is to be dealing with copycats, infringement claims, and scammers because you weren't appropriately protected.
There are other IP protections a legal professional can assist with to offer robust protection for your company. These may include patents, registered design, copyright, and contractual protections such as licence agreement, assignment deeds, and general IP clauses built into company contracts.
Will new Australian domain licensing rules impact your business?
Businesses operating with a '.com.au' or '.net.au' should be aware of new rules for domain licensing.
If your business is an Australian entity, the impacts should be limited; if your company is either a registered Australian company or holds an Australian ABN, your domain name must either match the registered company name, trademark, or business name OR be a synonym of the product, service, or activity the business provides. For example, Into the Wild, a tropical houseplant supplier, could register their trademarked business name (intothewild.com.au) or something that represents their business, such as 'rarehouseplants.com.au.'
These rules are much stricter for foreign entities. If your company does not hold an Australian ABN and is registered outside of Australia, any domain name owned by the company must be an exact match to the trademark registered within Australia. In this scenario, let's look at an overseas raincoat company – The Little Yellow Raincoat Co. If the company has applied or registered for an Australian trademark for the exact company name, they are only eligible to register the domain of thelittleyellowraincoatco.com.au. But any deviation from this domain name is not allowed under the new rules.
The takeaway here is that your company should think carefully about the trademarks registered against your company, especially if you are headquartered or registered outside of Australia.
What you should know when registering trademarks internationally
Once you have your core IP protections and everything assigned correctly, it's time to look ahead and future-proof your company and its IP. If you're aiming to scale internationally in the future, your company must be aware of the same problems you can face here in Australia. Copycats, scammers, and market confusion are multiplied in the global market, so you need to sort out your protection as early as possible.
Unfortunately, there is no such thing as a truly 'international' trademark that applies everywhere in the world. You will need to get a trademark in every single country for which you would like to have protection, except in relation to the European Union as explained below.
In the European Union (EU), you can apply for a trademark which applies in the entire EU as a single territory. This is very good as Europe is a big market made up of plenty of countries, so it really simplifies things from an administrative perspective and in terms of costs.
You can rely on the Madrid Protocol to simplify the process of applying in each separate jurisdiction. Essentially, the Madrid Protocol allows you to duplicate an existing application and file it in multiple jurisdictions. Each application is still separately examined in each jurisdiction, but at least from a filing perspective, you just file once.
If you're serious about hyper-growth and scaling up, it is absolute best practice to have a lawyer guide you through global IP protection.
For a great example of why a legal professional should carefully review your global IP, we can look to the recent UGG case in the USA. An Australian ugg boot producer selling ugg boots in the USA has been sued for trademark infringement by a US company, which had trademarked "UGG." Although this is considered a generic term for a footwear style in Australia, a judge has ruled that the same does not apply overseas.
Trademark protection only applies to the country where it is originally registered. If your company operates internationally or plans to do so, it's essential to ensure you're protected.
Conclusion
Protecting IP is complex. There is a lot of ground to cover, and a lot is on the line. It is crucial that you get it right from the beginning so that you can confidently hire workers, seek investment and grow rapidly.
UX Law are experts in IP. We'll guide you through the process from start to finish, tailoring arrangements to your needs, including all critical protections, and offering deep insight into important technical and commercial considerations.